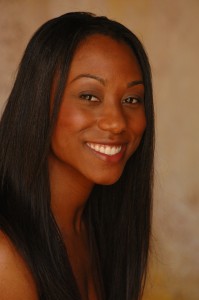 Would you like to make a living – doing what you love?
Would you like to work from the comfort of your home?
Would you like to have a successful coaching business?
Khama mentors clients from all over the world to show them the path to ultimate prosperity, time freedom & how they can do what they love, profitably! Khama has created this one-of-a kind program to combine the best of ALL worlds – coaching, group training, accountability tracking systems, exquisite client support and much more!
If you are sick and tired of being sick and tired, living paycheck-to-paycheck, working in a job you don't like and dreaming about your dream life instead of living it OR if you work for yourself as a Coach and love what you do, but are barely making ends meet – please read the detailed information below and reserve your spot for this exclusive program.
In this six month coaching & mentoring program, we unfold every single detail, technique and strategy that Khama used to created her successful and thriving global Coaching Business…
Enjoy…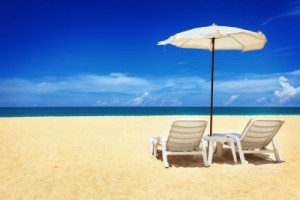 This very limited opportunity is by far the most powerful mentoring program you'll find to skyrocket your Coaching Business! It is a high-end, structured program, specifically tailored for the "no-excuses, let's do this, I'm ready" type of client! If that sounds like you, please read on and be sure to watch all of my videos and click the button to reserve your spot. 
Here are some posts from our private, client-only Facebook Group

Six content-rich modules to walk you through a simple, step-by-step process to build your own Coaching Business. You will receive the perfect amount of support, accountability and direction!

Spaces are limited!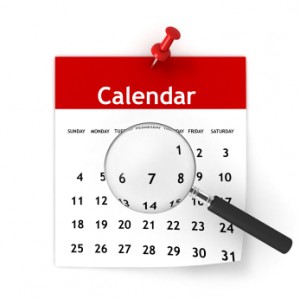 "Where there is no vision, the people perish" (Prov 29:18)
In this session, I will help you sculpt your ultimate vision. This first step is not only fun, it's the most important!
Clear, laser-focused visioning is essential for long-term success. This process is to envision your ideal lifestyle as well as your ideal business. This is where you decide and declare, without limits, where you'd like to be in the next 6 months.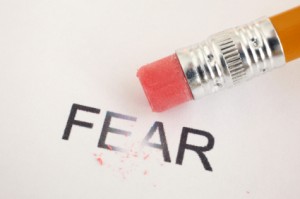 In this session, I will help you position yourself mentally for your big upleveling.
"And be not conformed to this world: but be ye transformed by the renewing of your mind" (Romans 12:2). As you step into your next phase, I will teach you how to re-wire your brain for success.
Combining brain science with the latest neurological reprogramming techniques – I will help you remove the fear, limiting beliefs, excuses and other toxic build-up that has been causing you to play small, sabotage and settle for less than you deserve.
This powerful session is a deep neuro-network reconfiguration in your brain – on the conscious and subconscious levels (using the principle of neuroplasticity), so the "I keep getting in my own way" STOPS!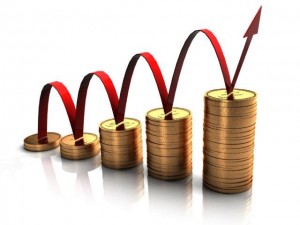 In this session, we will fine-tune your business plan.
To generate consistent cash flow, a properly crafted business plan is a must! "Write the vision, and make it plain" (Habakkuk 2:2). It does not say, "talk about, dream about or think about the vision" – it says WRITE the vision!
The more streamline your plan – the more effective and powerful you become. Your business plan is your flashlight. It's your compass. It's your GPS system. It's your power source.
In this business development strategy session, we will help you select the most sensible business model for your goals that will yield the highest profit and personal satisfaction. Sometimes a Coach's plan to profits is long and difficult. I will show you the shortest way to your cash. When you're in your business, often times you can't see the forest for the trees. In this session, you'll get clarity to your steps to success.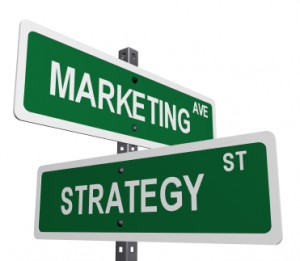 In this session, I will "peel back the curtain" and show you the in6months.com profit-pulling, client-securing marketing action plan.
Do you know the business equation of success?
It's – 10% Content + 20% Presentation + 70% EXPOSURE!
In other words, 70% of your income is derived from the amount of exposure, promotion and marketing you do! Now, the key is not just marketing, but EFFECTIVE MARKETING (marketing that converts into real money!)
You can be a great Coach and have a website with all of the bells and whistles – but if nobody knows who you are – you will struggle! We don't want that to happen to you, now do we?
So to make it easy, I will help you create a world-class plan – with all the things you love to do, and nothing that you don't! Even more, most of the strategies are no cost or low-cost, yet produce extraordinary & immediate results!
Because I am a highly successful Coach with a profitable track record – what I'll be teaching you – works!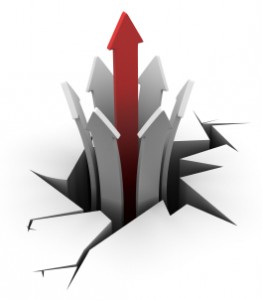 In this session, I will teach you step-by-step the fastest and easiest way to a sale. With increased skills in client acquisition, your closing ratios will skyrocket! If you know what you do is needed in the world, this means more changed lives as well as more money in your bank account!
The exchange of products and services for cash is an art, therefore, mastering the art of selling is a key component to your success. The second part of effective marketing (the first part being exposure) is closing the sale – moving someone from a non-paying prospect to a paying client – quickly. This is a skill and once you learn it, money will never be an issue for you!
In this session, I will teach you the winning formula for passive income streams. The definition of passive income is: an income received on a regular basis, with little effort required to maintain it.
My "multiplier effect" is a process to create additional revenue streams from your existing Coaching Business. You will learn simple ways to expand your impact in the world, while making money while you sleep. This method is the easiest way to rapidly grow your business.
I have mastered this with delegation (such as hiring a team, which includes Client Relations Specialists, Virtual Assistants, Personal Assistants, and her home Staff – cooking, cleaning and laundry service), my product line (includes a 28 Video Empowerment Collection, 90-Day Home Study and book) as well as her Live Unleash Your Breakthrough Event . We will suggest your next best steps and implementation strategies. This session is priceless!
This section covers:
· Profit Planning
· Consistent Cash-Flow Strategies
· Recurring Income Systems
· Income Acceleration Techniques
· How to grow your income as fast as possible
· How to experience RECORD MONTHS serving clients you adore
Me and Tyrese – singer and actor in Fast & Furious Movies
Here's another post from our private, client-only Facebook Group

After I enrolled in in6months.com, by following Khama's instructions after the first coaching call, I was able to secure more enrollment conversations than I ever had before, and my conversion rate improved by about 200%.
After just two months into Khama's program, I QUADRUPLED my income!

Jeannette Koczela

Click here to read Jeannette's full testimonial
My confidence is at an all-time high, I'm having so fun and I'm happy to report I've more than tripled my monthly income."
Valerie Priester

Click here to read Valerie's full testimonial







"Once I started implementing Khama's simple yet powerful ideas, everything shifted!
I easily attracted 15 new ideal clients.
Carly Cooper

Click here to read Carly's full testimonial




"When I joined in6months.com, my business was just barely getting by. It was growing way too slow, clients were scarce and my focus was on creating more products and services rather than marketing what I had already created.
After working with the awesome Khama Anku for just 4 months, I made almost as much in one month as I did ALL of last year!"
Elaine Lockard

Click here to read Elaine's full testimonial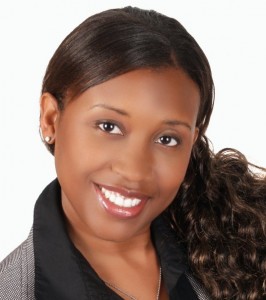 "Khama has helped me gain insight into my blind spots and what's been holding me back. Now, I'm stepping out boldly and doing what I am great at. Thanks Khama Anku! Revenue is flowing again!"
Shanshera Quinn

Click here to read Shanshera's full testimonial
"Since becoming an in6months.com client, I attracted 9 ideal clients (premiere business owners in Houston) in TWO WEEKS."
Click here to read Kachelle's full testimonial







"Zero clients for four years, after 6 weeks with Coach Khama –     A FLOOD OF NEW BUSINESS!"
Luisa Otero & Michael Sirignano

Click here to read Luisa & Michael's full testimonial







"In the last 3 months, I made more money from coaching than I made in the last two years combined – thanks to what I learned from Khama about marketing, client acquisition and how to make my coaching business flourish. I have a new pricing structure that is attracting long-term clients who pay up front for a year's worth of coaching. I'm moving into full-time coaching and I feel excited, grateful, confident and well-prepared.
Carrie Doubts

Click here to read Carrie's full testimonial

"I went from NO clients to PAYING clients." My level of clarity and confidence has skyrocketed. I'm so grateful that I have you as my coach."
Lou Ann Kent


Click here to read Lou Ann's full testimonial





"Within the 1st month of in6months.com, I closed 3 clients in ONE WEEK for a revenue totaling $3,700!! I nearly doubled my monthly income!"



Dortha Hise
Click Here to read Dortha's full testimonial



In the first three months of coaching with Khama I achieved my goal of making $3,000 monthly income in my coaching business. By the 6th month, I was up to $6,000 monthly income! I reorganized my coaching programs into a simple 6-month program that all of my older and newer clients really like, and are enjoying my new approach. Thanks to Khama!!
Roland Kemokai


Click here to read Roland's full testimonial




"Khama's energy and enthusiasm is contagious and she fills you with hope, joy and belief in yourself and your desire to achieve your goals. Her patience, love and compassion is enormous and she really walks her talk.
Leah Thomas
Click here to read Leah's full testimonial




Spaces are limited!
1) Quick Start Training ($1,995 value)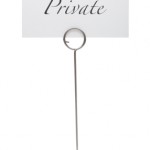 Immediately upon registration, you will go through the Quick Start Training & Goal Setting System so you can "hit the ground running". To jump start your motivation and focus, we will clarify your desired results. Many programs tell you what to do without first asking you to clarify what you want. We're different, we want to help you grow your ideal Coaching Business and overall lifestyle, the way you want it to be.
 
 
 
2) Monthly Training Modules ($8,495 value)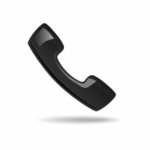 During the entire 6-month program, you will receive access powerful, content-rich 60-90 minute Training Modules hosted by me based on the topic of the month. The in6months.com curriculum consists of proven, structured teachings that are known to save Coaches years of pain, frustration and struggle.
1 – Ultimate Vision
2 – Mindset Prep
3 – Business Planning
4 – Marketing Mastery
5 – Strategic Client Acquisition
6 – Passive Income Mastery
3) Access to the Client-Restricted Website ($8,495 value)
A client restricted site has been developed to support you. You'll receive a username and password for 24/7 access to plug into the in6months.com system.
4) Q&A Office Hours ($6,295 value)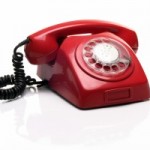 Join my video Office Hours for on-the-spot laser coaching – in between your training calls. There aren't any appointments, it's first come/first served – but Khama's schedule is clear during these designated times – just for you! During our LIVE Video Office Hours, ​you will be on the FB Live Chat with me. You can ask questions about your business, or even about challenges in your personal life that are impacting your business (as we all know, everything is interconnected).
This is an exclusive bonus that really provides that extra "edge" to take you straight to the top! Plus, it's always a BLAST and lots of FUN! So much can happen during open hours, be sure to join in!
5) Office Hours Archives ($8,495 value)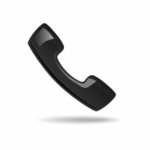 Not only will you have access to LIVE Q&A Sessions, you will have access to an on-line library of previous in6months.com Office Hours Replays! My guidance and direction are priceless.
6) Website Review ($2,995 value)
I'll personally review key pages on your website – from a new visitor stand point, as well as from an experienced and successful Coach stand point. I will give you profit-pulling website secrets.
​Having an experienced and successful coach review your website is priceless. When you build your website, you are building it from your point of you. Naturally, you'll have a lot of blind spots.
​I will make easy-to-change suggestions (99% of the time, you do not need a new website, you just need to make simple corrections to your existing website). A valuable element to this review is an examination of your opt-in offer, process and follow-up system.
7) Video Review ($2,995 value)
Khama will personally review one of your videos. You may request a video review for valuable feedback and video marketing tips.
If you want to exponentially grow your coaching business – VIDEO is where it's at! During a video review you'll receive can some quick pointers to help you draw in your ideal audience. Plus Khama's secrets on how to leverage video with your other marketing strategies (email, social media, etc.).

8) Premier Concierge Services ($2,995 value)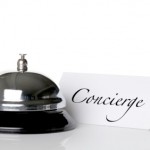 As an Client, a full-time premier concierge desk is available to you. Services include direct access to my Client Relations Specialist to answer questions about your program benefits. The concierge is committed to exceeding your expectations – with exquisite service.
The concierge desk is open Monday-Friday from 10am-3pm PST.
9) Income Tracking System ($1,995 value)
We will track progress on a monthly basis – confidentially.
Simply submit your numbers (income) and your Success Coach will use these reports to easily track and measure your improvement. This process is to ensure your eyes "stay on the prize" and identify problem areas before they become catastrophes!
Systematized analytics will prevent stagnation or decline, highlight growth and also encourage celebration of progress – an essential element for continued success!
10) Client-Only Facebook Group ($1,595 value)
You'll have direct access to my private Facebook Group, just for In6Months.com Clients!
In this group, you'll find a goldmine of networking opportunities, potential JV partnerships and/or sponsorships, high-quality mastermind buddies, friends and maybe even clients! The group is a place to connect with like-minded people and receive support & encouragement. The camaraderie is Out-Of-This-World! You'll receive instant access as soon as you register and you'll have membership for the entire 6-month program!
11) Action Calls ($1,297 value)
Action calls are 2-minute voicemails sent directly to your phone.
As an in6months.com client, you will receive these calls of motivation, encouragement and inspiration.
12) E-Coaching ($1,297 value)
Unlimited e-coaching is available, too! Can't make the call-in hours? No problem, just submit your question to me via e-mail Monday-Friday and you'll receive a response within 24-48 business hours (your name will be kept anonymous and the answer will be posted in the Facebook Group!
13) Text-Coaching ($1,297 value)
You'll receive client-only text messages! On a regular basis, you'll receive a valuable business tip with a simple, yet effective action step. Clients love receiving their in6months.com text message booster shots.
14) Accountability Check-Ups ($2,995 value)
Accountability is big with in6months.com. To ensure your success, accountability check-ups are a welcomed mandatory element of the program. Learning gets you started, but it's the implementation that will give you the results you are looking for. So our staff has regular built in check-up appointments – via email, text and phone calls.
15) Access to Khama's Vendor List ($2,995 value)
To save you years of frustration and tons of money, I will give you access to her recommended vendors. Keep in mind, I only work with the best – and you'll have contact info to – my toll-free 800#, my on-line calendar, my email helpdesk company, my text and phone blast service, and much more!!! You'll know exactly how to run your business smoothly.
16) Business Plan Template ($2,995 value)
Ihas created The Ultimate Business Planning template – just for Coaches. Many clients who have struggled with a business plan, followed my template and within a few short days had their plan completed – a map to follow for the next 3-5 years!

17) Phone Scripts ($2,995 value)
You will be given the exact phone scripts I use. These amazing tools were created by me and you can use, model and implement in your own business.
18) Pricing Structures ($2,995 value)
Pricing can make or break your coaching business. Khama will help you determine your best pricing strategies, discounts and promotions.
Cash-flow, gross revenue and net profit are key factors in determining the wealth of your business. You'll receive help to determine where to expand your margins, while still giving great service to your clientele.

19) Discounts & Special Offers ($3,500 value)
As an in6months.com client, you will have access to client-only offers and special discounts!
20) Client-Only Contests ($4,995 value)
To reward action and progress we regularly host Client-Only Contests.

21) The in6months.com Profit System ($4,995 value)
Upon completion of in6months.com you will have in your possession Khama's entire profit system to consistently grow your coaching practice at your own pace. Lack of clients and lack of money will never be an issue for you!
22) The in6months.com Profit System ($4,995 value)
In our Facebook Group, Khama will lead various MasterClasses, such as:
How to Create Your Coaching Program (Infrastructure)
How to Price Your Coaching Program
List Building Strategies
and More!
As a Client You Will Receive:

· Quick Start Training ($4,995 value)

· Monthly Training Calls ($8,495 value)

· Client-Restricted Website ($8,495 value)

· Office Hours ($6,295 value)

· Office Hours Archives ($8,495 value)

· Website Review ($2,995 value)

· Premier Concierge Services ($2,995 value)

· Income Tracking System ($1,995 value)

· Client-Only Facebook Group ($1,595 value)

· Action Calls ($1,297 value)

· E-Coaching ($1,297 value)

· Text-Coaching ($1,297 value)

· Accountability Check-Ups ($2,995 value)

· Access to Khama's 4-Page Vendor List ($2,995 value)

· Business Plan Template (2,995 value)

· Templates and Phone Scripts ($2,995 value)

· Video Review ($2,995 value)

· Client-Only Contests ($4,995 value)
Enroll today – Spots are filling up quickly!
"Coach Khama made the construct of success in coaching a reality for me. She is incredibly caring and supportive of your goals and is very intentional about making your dreams tangible. Coach Khama's coaching program was nothing short of amazing and caused explosive growth in my coaching and speaking business.
I now have several speaking engagements booked, paying between $5,000.00 – $10,000.00 EACH!

A.M. Williams

Click here to read A.M.'s full testimonial
"Khama Anku is one of those rare individuals that just make you become the best person you can be. With a combination of heart, integrity and compassion for others, she has been my life coach for the last two years. She has given me guidance and direction in my personal and professional life and now I have achieved great results in both my business ventures. I thank her deeply and recommend her to all that seek a qualified life coach."
Roger Silvera



Click here to read Roger's full testimonial


"Khama taught me how to properly structure my coaching program, how to market myself, create videos, and SECURE IDEAL PAYING clients – within the first 30 days!"
Carla Armstrong


Click here to read Carla's full testimonial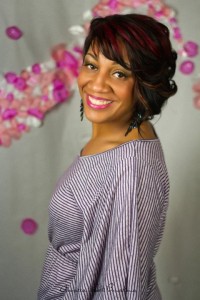 Since being a part of the in6months.com program I have been consistently generating new leads for my business and I'M ATTRACTING CLIENTS EVERY SINGLE DAY!
This program is life changing! Just do what Khama tells you to do and I promise you will see results! Khama is an awesome coach with a passion to see people have amazing success. I am so honored to have been trained by such a passionate leader."
Keysha Bass

Click here to read Keysha's full testimonial




Within the 2nd month of in6months.com, I secured my first six clients in my own 6 month coaching program, using the skills I learned from Khama. She not only teaches the essential steps to gain clients, but she openly shares her resources and demonstrates how to put a system in place to consistently grow your business over time. She's smart and caring, with loads of business building know-how. For coaches who want to develop a powerful, winning business and marketing formula, get in touch with Khama about her in6months.com Program!"
Linda Stephens-Jones

Click here to read Linda's full testimonial





Since being in the program, I've learned how to EASILY attract and secure IDEAL PAYING CLIENTS into my new home-based coaching & mentoring business!!!
Marquel Russell
Click here to read Marquel's full testimonial



"With in6months.com, Khama puts the idea of over-delivering what she promises on steroids!
Within 2 months of in6months.com, I went from ground zero to a 25% full schedule in my coaching practice!
Today my curriculum is in place, training modules are recorded, and students have been consistently enrolling!
I know that anyone who joins the in6months.com will be thrilled by how much more they actually receive in the program than what they expect when they sign-up!"
Austin Grady

Click here to read Austin's full testimonial
The Three Biggest Benefits of in6months.com:
1) The amount of TIME you will save!
2) The amount of MONEY you will make!
3) The amount of HAPPINESS you will experience!
You'll be able to devote more time and money to your favorite charity!
You'll have more time and money to nourish your mind, body and spirit with proper rest and relaxation!
You'll have the ability to co-create extreme results for your clients!
You'll have more time with family!
Here is a picture of me with my brother! He came for a visit and I was able to take off to spend quality time with my baby bro
You'll have more time for fun!
Here is a picture of me poolside in Maui! I took a week-long trip for a girls vacation last October.
(Everything was top notch! Exclusive resort accommodations, daily maid service, great food and lots of fun!)
On the left, pic from my room at the resort. Center, the GORGEOUS beach (just a 5 second walk from the resort pool) and a pic of the Haleakala Sunrise, and on the right, beautiful pic while sightseeing! Heaven on earth…
Here is a picture of me with my good friend. Treated him to a nice dinner for his birthday.
Here is a picture of me with my client Roger and JERMAINE JACKSON (Yes, Michael Jackson's Brother!). Jermaine and I are good friends. Okay…we just met that day on Rodeo Drive. LOL!
Here's a photo of me as a guest on a Chicago Radio Station! When you do what you love, even work is play
Here's a photo of me with Kobe at a Lakers Game, it's a cut out. But it's still Kobe
Here's a photo of me out with the girls – stretch limo and 3 Hollywood Night Clubs!
I love going shooting at the LA gun range. Quite a rush!
You'll have more revenue to invest in your business
Here's a box of in6months.com postcards I ship to prospective clients worldwide! When you increase your business, you have more capital to acquire new clients. Although 90% of my marketing is on-line, it's wise to spend 10% or so on off-line. *You'll really stand out when you send real mail!
Frequently Asked Questions
QUESTION #1: I want IN, but I still need to update my website, change my autoresponders, re-do my e-book, etc. Should I enroll now or wait?
ANSWER: GO FOR IT. Nothing else MOVES a person into action (gets their ducks in a row), like stepping up to an opportunity that will take him/her to the next level! Plus, spots are filling quickly! So, register for a spot now, please CLICK HERE.
QUESTION #2: I'm torn. I REALLY want to build my business, but I'm scared! I have fear of success, fear of failure, fear of rejection, fear of the unknown and/or fear of overwhelm. Should I still sign up?
ANSWER: YES! You are EXACTLY who this program was created for. There are too many people in this world with a calling on their lives that could transform the world and would make them a great living. But are stopped dead in their tracks because of fear. You'll notice, step #2 "Mindset Prep" is where we 1) Identify 2) Extract and 3) Replace your limiting beliefs, fears and excuses! Don't go ANOTHER year in fear! Spots are filling quickly! So, enroll now, please CLICK HERE.

QUESTION #3: I want IN, but I'm not sure if I'll really be able to grow my business?
ANSWER: Well, there are no guarantees in life – except for death and taxes. But I will say, with in6months.com we have a 100% SUCCESS RATE minus the people who simply did not follow our directions. So, as long as you aren't one of those, "I'll do it my way, even though my way doesn't work" types – you'll get results! Spots are filling quickly. So, secure your spot now! Please CLICK HERE.
QUESTION #4: I want IN, I've done things like this before and I've always felt like I was an "island unto myself". How will this be different??
ANSWER: You won't be left in the dark to fend for yourself or feel like you are an "island unto yourself". As you can see from the list of what's included, you will receive so much support, direction and guidance. Spots are filling quickly so, secure your spot now! Please CLICK HERE.
QUESTION #5: Everytime I try to make money as a coach, I enroll in a coaching program, I learn a lot, but I'm always in the same place financially. Will this program really increase my income as a Coach?
ANSWER: YES! This is the REAL DEAL. It is a comprehensive ACTION oriented program. You will learn, but more importantly you will take the RIGHT ACTIONS to make real money! So, secure your spot now, please CLICK HERE.
QUESTION #6: So what's the catch? Other coaches are charging an arm and a leg giving about a 10th of what you are offering?
ANSWER: I have worked hard AND I am very blessed. So I want to share these secrets I have discovered along the way on my own path to success with other coaches. I just ask that you DO something and take ACTION. I will tell you exactly what to do, you just have to do it. When you plug into this amazing system, your life will quickly improve. So, secure your spot now, please CLICK HERE.
QUESTION #7: Is it really that simple? I just follow your directions and I'll get results?
ANSWER: Coaching is not just a business, it's a science. With the correct formula, you will succeed. If you have been failing, I guarantee one of three things has been an issue: 1) You do not have a formula at all – you have been haphazardly throwing things together, hoping something will work OR 2) You have an incorrect formula – someone may have given you completely false information, so you are doing the work, but not producing results OR 3) You have an incomplete formula. So, reserve your spot now, please CLICK HERE.
Enroll now

Spots are very limited!
"Khama is an extremely gifted life and business coach. Her work is done with a high level of integrity and respect. Her expertise and knowledge is extensive and easy to implement for quick results. She has been excellent at pin-pointing solutions for my business while still illustrating a high level of compassion and professionalism beyond what was expected. You can not work with Khama without finding out that she has a huge heart and an inspiring love for God."
Candys Houfburg

Click here to read Candys's full testimonial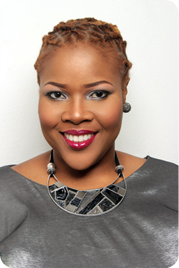 "Within the first two months of being in in6months.com, I signed my first 6 month client for training and consultancy services for an international agency! The monthly retainer was just shy of my desired monthly income in my vision – AFTER I changed it to more!! Prior to signing on this client, I had 1:1 coaching with Khama and cleared the internal clutter that had hindered my belief in my own success. I comfortably increased my rates and described my abilities to competently execute the project with ease. Before that coaching with Khama, I did not believe that I could charge top dollar, be accepted and supported by ideal clients, much less attract international clients.
Simmone Bowe


Click here to read Simmone's full testimonial
"Since connecting with Khama Anku's in6months.com, my husband and I have seen our business expand tremendously. Last month alone we added 12 new people to our growing organization. Over the past few months all of our meetings have grown to where there is standing room only! We also expanded our business into a 4th country.
Penny Joseph

Click here to read Penny's full testimonial




Shopping at the Grove in Los Angeles, just had to stop and take a pic of my Rolls Royce.
I am thoroughly convinced that Khama's high energy is infectious, her work ethics are impeccable, and her coaching programs are ingenious! I highly recommend her services to take you to next level of your greatness!"
Myles W. Miller
Click here to read Myles's full testimonial

"Within 3 weeks – I got 32 new subscribers, launched my monthly coaching club and obtained 3 NEW CLIENTS. So I just want to encourage you all to stay plugged in, do exactly what Khama says, grab every training she has, IMPLEMENT it and you'll begin to see your vision manifest. Thanks Khama."
LaKeisha Hankins

Click here to read LaKeisha's full testimonial




"Khama is insightful and direct. And yet, she's one of the most loving and generous professionals that I've ever met. What inspires me even more than Khama's powerful coaching is her absolutely divine example of what is possible for us when we believe in ourselves and God."
DeBora M. Ricks

Click here to read DeBora's full testimonial



"Within the first TWO months of working with Khama – I completed my ebook, my 90-day Confidence Coaching program and created my first 3-day resort retreat."
Gabby Mottershead

Click here to read Gabby's full testimonial




"My experience with Khama is that she has tremendous follow through and an excitement which is contagious! I highly recommend working with Khama in whatever capacity you require."
Katie Meilleur

Click here to read Katie's full testimonial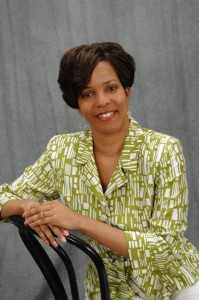 "Khama is an excellent coach that has such great passion and experience in assisting her clients reach their highest potential. She not only will coach you along to assist you in your vision, but she will also provide a platform to expose you to an additional client base. She will provide you with strategies to build your business step-by-step with her monthly calls. She's truly an expert!"
Click here to read Stephanie's full testimonial




"Khama's firm, but loving coaching has not only taught me how to keep my deadlines, but has helped me accomplish BIG goals – such as launching my own life coaching company! Khama has supported me in many ways, including: helping me increase my faith, get over my excuses, follow my passion, stay organized and step into the life I have always wanted."
Christina Indar
Click here to read Christina's full testimonial
"My business has been going vertical ever since. Khama has really been able to give me the blueprint on exactly which strategies and methods work best for me (my personality type and how I work) to help my business. I'm so grateful to her! She's been a blessing to me in my life!"
Yvar Belotte
Click here to read Yvar's full testimonial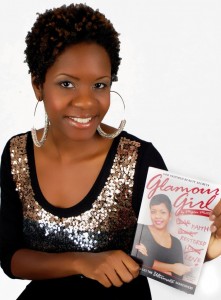 "Thank you for being in my life Khama! You are truly a God send! You helped me organize & formulate the vision that God gave me in 2009 and you have encouraged me to birth, "The Glamour Girl: How To Get The Ultimate Makeover."
Megan Mottley


Click here to read Megan's full testimonial





"I am a Los Angeles based Make-Up Artist and my income raised within the first 2 weeks of working with Khama! I wanted more income and I am getting booked up effortlessly everyday!"
Click here to read Phoebe's full testimonial








"As a result of participating in Khama Anku's In6months.com program I have increased the productivity of my business and personal life. Khama requires you to be the best you can be. Under no circumstances does she except excuses. She holds you accountable for putting in the work so that YOU can live the life that YOU were put here to live. Working with Khama I guarantee you will experience a breakthrough.
Shonta Smith

Click here to read Shonta's full testimonial




Since becoming one of Khama's In6Months.com Clients, in less than SIX WEEKS I have secured NEW coaching clients effortlessly and I am continuously improving and working where I am, with what I have and improving daily.
Khama has beautifully provided and continues to provide a road map for the success of our business. A coaching session with Khama will put your brain to work overtime (even while you sleep :-D). I love it, I am being stretched!!!!!!!! We are truly blessed to have connected with her."
Natalia Fisher-Jackson

Click here to read Natalia's full testimonial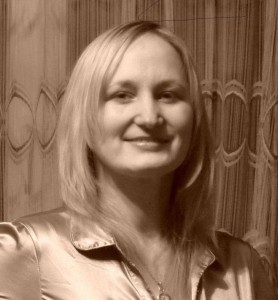 Since I joined the program, I have seen an EXPLOSIVE GROWTH FINANCIALLY and also in my sense of certainty.
Khama's coaching has made it easier for me to make more revenue and be more consistent!!!
Claudia Baier

Click here to read Claudia's full testimonial





Since being in www.In6Months.com, I have seen a shift in my life, my confidence, and in my business. I am seeing many of my goals manifesting! I appreciate you Khama for your openness and wonderful high spirit and your unconditional love to teach, to guide, to promote and to empower your clients to their fullest potential. It's because of you and your direction, I have been able to move past many fears."
Sandra Everett Scott

Click here to read Sandra's full testimonial




"Khama Anku's strategy for my business is working! Before joining the in6months.com program, I was stressed because I didn't have a proper business or marketing plan. Now, I am organized and don't feel stressed about marketing my business. I'm not doing 100 things, I'm just keeping it simple and getting results!
It is amazing how following Khama's directions can equal success! If you do what she tells you to do, it works!
Khama Anku is that coach who will encourage you and push you to your greatest self! Join her program today! Thanks Khama for your great insight and instruction!"
Ashley Hill

Click here to read Ashley's full testimonial




P.S.I know that this will be some of the most effective marketing and sales education dollars you will ever spend to grow your business. And I promise, I will give you 5-star treatment.
Now is your chance to quantum leap over many difficult years of trial and error and thousands of dollars thrown down the drain. ​I hope to see you in the program, it will save you years of spinning your wheels! I'll give you all of my secrets and we'll have a blast!!!
About Coach Khama
Khama is a Life Coach, Business Mentor, Motivational Speaker, Author & Social Justice Activist (dedicated to ending court record tampering) based in Los Angeles, CA. She and her team run a successful, global coaching business with a passion to empower men and women to step into their God Ordained Anointing and live out their Destiny of Greatness!
© Khama Anku International, LLC
9663 Santa Monica Blvd. Suite #395
Beverly Hills, CA 90210
info@KhamaAnku.com | (888) 339-8450