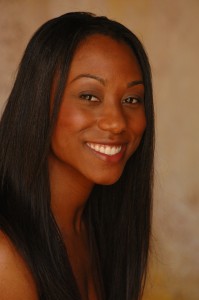 Would you like to make a living – doing what you love?
Would you like to work from the comfort of your home?
Would you like to have a successful coaching business?
Khama and her team of Success Coaches (based in the US and Internationally) coach and mentor clients from all over the world to show them the path to ultimate prosperity, time freedom & how they can do what they love, profitably! Khama has created this one-of-a kind program to combine the best of ALL worlds – 1:1 private coaching, group training, accountability tracking systems, exquisite client support and much more!
If you are sick and tired of being sick and tired, living paycheck-to-paycheck, working in a job you don't like and dreaming about your dream life instead of living it OR if you work for yourself as a coach and love what you do, but are barely making ends meet – please read the detailed information below and reserve your spot for this exclusive program.
In this six month coaching & mentoring program, Khama unfolds every single detail, technique and strategy that she used to build her 6-figure coaching business…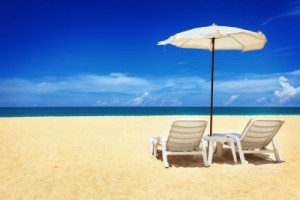 This very limited opportunity, is by far the most powerful mentoring program you'll find to take you to 6-figures in 6 months – as a Coach! It's a high-end, structured program, specifically tailored for the "no-excuses, let's do this, I'm ready" type of client! If that sounds like you, please read on and be sure to read the testimonials and watch all of the videos…
Here are some posts from our private, client-only Facebook Group

Six content-rich modules to walk you through a simple, step-by-step process to build your coaching business. You will receive the perfect amount of support, accountability and direction!
Spaces are limited –

Scholarships are Available!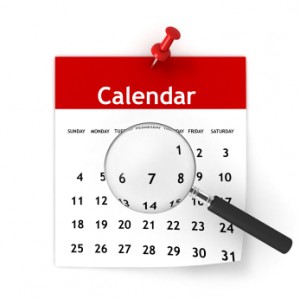 "Where there is no vision, the people perish" (Prov 29:18)
In this session, Khama and her team will help you sculpt your ultimate vision. This first step is not only fun, it's the most important!
Clear, laser-focused visioning is essential for long-term success. This process is to envision your ideal lifestyle as well as your ideal business. This is where you decide and declare, without limits, where you'd like to be in the next 6 months.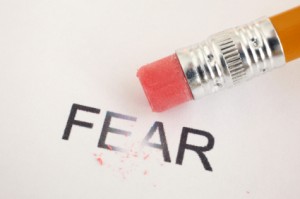 In this session, Khama and her team will help you position yourself mentally for your big upleveling.
"And be not conformed to this world: but be ye transformed by the renewing of your mind" (Romans 12:2). As you step into your next phase, Khama will teach you how to re-wire your brain for success.
Combining brain science with the latest neurological reprogramming techniques – we will help you remove the fear, limiting beliefs, excuses and other toxic build-up that has been causing you to play small, sabotage and settle for less than you deserve.
This powerful session is a deep neuro-network reconfiguration in your brain – on the conscious and subconscious levels (using the principle of neuroplasticity), so the "I keep getting in my own way" STOPS!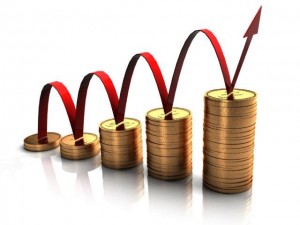 In this session, we will fine-tune your business plan.
To generate consistent cash flow, a properly crafted business plan is a must! "Write the vision, and make it plain" (Habakkuk 2:2). It does not say, "talk about, dream about or think about the vision" – it says WRITE the vision!
The more streamline your plan – the more effective and powerful you become. Your business plan is your flashlight. It's your compass. It's your GPS system. It's your power source.
In this business development strategy session, we will help you select the most sensible business model for your goals that will yield the highest profit and personal satisfaction. Sometimes a coach's plan to profits is long and difficult. The in6months.com team will show you the shortest way to your cash. When you're in your business, often times you can't see the forest for the trees. In this session, you'll get clarity to your steps to success.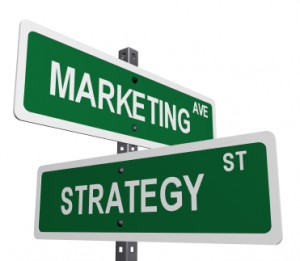 In this session, Khama and her team will "peel back the curtain" and show you the in6months.com profit-pulling, client-securing, sales and marketing action plan.
Do you know the business equation of success?
It's – 10% Content + 20% Presentation + 70% EXPOSURE!
In other words, 70% of your income is derived from the amount of exposure, promotion and marketing you do! Now, the key is not just marketing, but EFFECTIVE MARKETING (marketing that converts into real money!)
You can be a great coach and have a website with all of the bells and whistles – but if nobody knows who you are – you will struggle! We don't want that to happen to you, now do we?
So to make it easy, the in6months.com team will help you create a world-class plan – with all the things you love to do, and nothing that you don't! Even more, most of the strategies are no cost or low-cost, yet produce extraordinary & immediate results!
Because Khama is a highly successful coach with a profitable track record – what she'll be teaching you – works!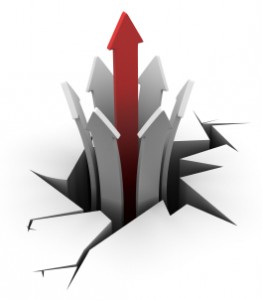 In this session, Khama and her team will teach you step-by-step the fastest and easiest way to a sale. With increased skills in client acquisition, your closing ratios will skyrocket! If you know what you do is needed in the world, this means more changed lives as well as more money in your bank account!
The exchange of products and services for cash is an art, therefore, mastering the art of selling is a key component to your success. The second part of effective marketing (the first part being exposure) is closing the sale – moving someone from a non-paying prospect to a paying client – quickly. This is a skill and once you learn it, money will never be an issue for you!
In this session, Khama and her team will teach you the winning formula for passive income streams. The definition of passive income is: an income received on a regular basis, with little effort required to maintain it.
Khama's "multiplier effect" is a process to create additional revenue streams from your existing coaching business. You will learn simple ways to expand your impact in the world, while making money while you sleep. This method is the easiest way to rapidly grow your business.
Khama has mastered this with delegation (such as hiring a team, which includes Client Relations Specialists, Virtual Assistants, Personal Assistants, and her home Staff – cooking, cleaning and laundry service), building a world-wide team of Success Coaches to deliver the 1:1 component to the in6months.com program, her product line (includes a 28 DVD Collection, 12-CD SET and book) as well as her 2-Day Unleash Your Breakthrough Event . We will suggest your next best steps and implementation strategies. This session is priceless!
This section covers:
· Profit Planning
· Consistent Cash-Flow Strategies
· Recurring Income Systems
· Income Acceleration Techniques
· How to grow your income as fast as possible
· How to experience RECORD MONTHS serving clients you adore
Khama and Tyrese – singer and actor in Fast & Furious Movies
Here's another post from our private, client-only Facebook Group
"From the first conversation I had with Khama, I received valuable support for my business. Before Khama's coaching I was getting discouraged, draining my savings, and losing my self-confidence. On that first pre-screening call, she spent a considerable amount of time brainstorming different ways that I could monetize my business, which I really appreciated and got me excited again about my business. I knew then, that she was the person whose coaching I needed to get myself unstuck. And her plan for me has done exactly that.
After I enrolled in in6months.com, by following Khama's instructions after the first coaching call, I was able to secure more enrollment conversations than I ever had before, and my conversion rate improved by about 200%.
After just two months into Khama's program, I QUADRUPLED my income!

Khama lovingly gives practical solutions to every concern that comes up for me and her expertise, backed by years of experience, is a reliable source of guidance that has given me the inspiration and motivation to move my business to the next level."

Jeannette Koczela
Fairfield, Iowa
"​I ​struggled for more than 5 years in my coaching practice trying to get clients.
As soon as I started in6months.com, Khama helped me get clear on my value and create my signature 6-month program.
I followed the marketing blueprint taught in her program and acquired 4 new clients within the first week of my launch!
My confidence is at an all-time high, I'm having so fun and I'm happy to report I've more than tripled my monthly income."
Valerie Priester
Cane Ridge, TN
"When I started with Khama, I had clients and systems in place but it felt as if things were happening slowly and sporadically. Once I started implementing Khama's simple yet powerful ideas, everything shifted!
I easily attracted 15 new ideal clients.
I feel more confident sharing my products and services and love the direct yet loving nature of Khama's coaching."
Carly Cooper
Ontario, Canada
"When I joined in6months.com, my business was just barely getting by. It was growing way too slow, clients were scarce and my focus was on creating more products and services rather than marketing what I had already created.
After working with the awesome Khama Anku for just 4 months, I made almost as much in one month as I did ALL of last year!"
Elaine Lockard
Newport News, Virginia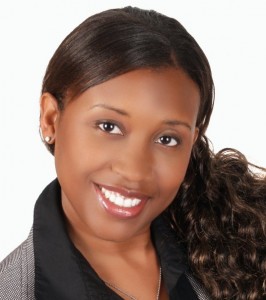 "Khama has helped me gain insight into my blind spots and what's been holding me back. Now, I'm stepping out boldly and doing what I am great at. Thanks Khama Anku! Revenue is flowing again!"
Shanshera Quinn
Seffner, Florida


"Since becoming an in6months.com client, I attracted 9 ideal clients (premiere business owners in Houston) in TWO WEEKS, my fanpage grew, I launched a membership coaching program AND I have been chosen by Award Winning Producer, Tracey Edmonds & B.E.T Founder, Bob Johnson as one of their Alright TV Vloggers!
And, by Khama's instruction, I wrote and recorded my affirmations (The Ultimate Vision). I listen to them everyday & they are now apart of me, driving my actions daily! I have been implementing what Khama Anku says, her voice has been in my ear the whole way! Thanks Khama!!!"
Kachelle Kelly
Pearland, Texas
"Before Khama coming into our lives, we had been spinning in circles with our coaching business for almost 4 years. Within 1 month of joining in6months.com, we created our 6-month relationship coaching program, developed a website to feature the program, posted youtube videos and launched a free training call and a free ebook to funnel people into our coaching program. We completely transformed our mindset and our business to attract ideal clients.Within our 2nd month of in6months.com, we officially launched our program and immediately secured our first paying clients!
Zero clients for four years, after 6 weeks with Coach Khama –     A FLOOD OF NEW BUSINESS!"
Luisa Otero & Michael Sirignano
Kew Gardens Hills, New York

"I went from NO clients to PAYING clients."
Lou Ann Kent
Spring, Texas

"Within the 1st month of in6months.com, I closed 3 clients in ONE WEEK for a revenue totaling $3,700!! I nearly doubled my monthly income!"
Dortha Hise
Folsom, California
"Words could not fully express my profound gratitude for the amazing transformation coach Khama has helped me achieve in my business. She is truly a God-sent angel who's helped me start enjoying my business even more. As a highly driven entrepreneur, inspirational speaker, and passionate life coach, I found myself over-working and seeing little to no results. Since it's not in me to give-up, I just kept on pushing through the very low clientele and financial challenges. When my finances took a serious nose dive, I began feeling discouraged and burned out. I knew I seriously needed help, and help needed to come fast before stuff hit the fan.
It was as though Heaven heard my plea, and sent me an angel, Coach Khama! Since Khama started working with me, I have gone from being scattered and spread thin, to being focused, better organized in my business, and making way more money. Before working with Coach Khama I could barely pay all my bills, and now I have paid all of my bills with still more cash left over. My clientele has increased dramatically, and I continue to receive new prospects every week. In the first three months of coaching with Khama I have achieved my goal of making $3,000 monthly income in my coaching business. By the 6th month, I was up to $6,000 monthly income! I reorganized my coaching programs into a simple 6-month program that all of my older and newer clients really like, and are enjoying my new approach. Thanks to Khama!!
Coach Khama is an amazing genius who is truly gifted in helping others monetize their calling. I have paid off my bills, I am enjoying how my business is soaring with new, ideal clients, and I am so happy to be living my calling while making a nice living. It truly is humbling to live my dream, enjoy helping others, and still enjoy amazing income. I appreciate you so much, Khama! With all the love and gratitude in my heart, thank you for courageously shinning your light and helping me see my steps clearly."
Roland Kemokai
Round Rock, TX
Spaces are limited –

Scholarships are Available!
1) 1:1 Coaching Calls ($19,995 value)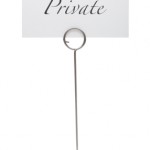 You will have private strategy calls with one of Khama's certified Coaches. Too many people sign up for coaching programs, get lost in the herd and end up more confused than when they started. "More information, but no direct access to a coach" is a recipe for disaster! Not so with Khama's In6Months.com!
As an Elite Client, you will have the entry code to your Coach's on-line scheduler and you may book your coaching calls at times that are convenient for you. Every month, simply open up the calendar and select an available time slot. You will receive an email confirmation. Then, the day and time of your session – just dial your Coach's toll free 800#, key in your private access code and you're connected! All sessions are conducted by phone. International Clients are welcome!

2) Quick Start Training ($1,995 value)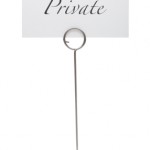 To get started, you will have immediate access to Khama's Quick Start Training & Goal Setting System so you can "hit the ground running". To jump start your motivation and focus, we will clarify your desired results. Many programs tell you what to do without first asking you to clarify what you want. We're different, we want to help you grow your ideal Coaching Business and overall lifestyle, the way you want it to be.
 
 
 
3) Monthly Training Calls ($8,495 value)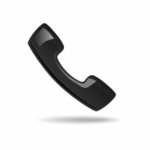 During the entire 6-month program, you will receive powerful, content-rich 60-90 minute tele-training calls hosted by Khama based on the topic of the month (from the 6 aforementioned modules). Khama's training call curriculum consists of proven, structured teachings that are known to save coaches years of pain, frustration and struggle.
4) Access to the Client-Restricted Website ($8,495 value)
A client restricted site has been developed to support you. You'll receive a username and password for 24/7 access to plug into the in6months.com system.
5) Q&A Call-In Hours ($6,295 value)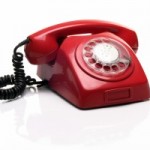 Dial in to Khama's call-in hours for on-the-spot laser phone coaching – in between your training calls. There aren't any appointments, it's first come/first served – but her schedule is clear during these designated times – just for you! During our LIVE Q&A Calls, ​you will be on the phone with Khama. You can ask questions about your business, or even about challenges in your personal life that are impacting your business (as we all know, everything is interconnected).
This is an exclusive bonus that really provides that extra "edge" to take you straight to the top! Plus, it's always a BLAST and lots of FUN! So much can happen during open hours, be sure to dial in!
6) 50+ Hours of Call-In Hours Archives ($8,495 value)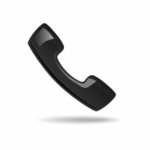 Not only will you have access to LIVE calls, you will have access to an on-line library of 50+ hours of previous in6months.com call-in hours archives! Khama's guidance and direction are priceless.
7) Transcripts for Call-In Hours ($8,495 value)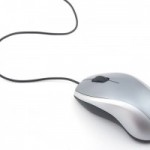 Professionally created study sheet transcripts are provided, to improve your long-term retention of the information, as well as to assist you in the implementation. You can read-along with the audio Q&A recordings.
8) Website Review ($2,995 value)
Your Success Coach can personally review key pages on your website – from a new visitor stand point, as well as from an experienced and successful coach stand point. Your coach will give you profit-pulling website secrets.
​Having an experienced and successful coach review your website is priceless. When you build your website, you are building it from your point of you. Naturally, you'll have a lot of blind spots.
​Your coach will make easy-to-change suggestions (99% of the time, you do not need a new website, you just need to make simple corrections to your existing website). A valuable element to this review is an examination of your opt-in offer, process and follow-up system.

9) Premier Concierge Services ($2,995 value)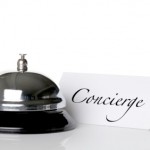 As an Client, a full-time premier concierge desk is available to you. Services include direct access to Khama's Client Relations Specialist to answer questions about your program benefits. The concierge is committed to exceeding your expectations – with exquisite service.
The concierge desk is open Monday-Friday from 10am-3pm PST.
10) Income Tracking System ($1,995 value)
We will track progress on a monthly basis – confidentially.
Simply submit your numbers (income) and your Success Coach will use these reports to easily track and measure your improvement. This process is to ensure your eyes "stay on the prize" and identify problem areas before they become catastrophes!
Systematized analytics will prevent stagnation or decline, highlight growth and also encourage celebration of progress – an essential element for continued success!
13) Client-Only Facebook Group ($1,595 value)
You'll have direct access to Khama's private Facebook Group, just for In6Months.com Clients!
In this group, you'll find a goldmine of networking opportunities, potential JV partnerships and/or sponsorships, high-quality mastermind buddies, friends and maybe even clients! The group is a place to connect with like-minded people and receive support & encouragement. The camaraderie is Out-Of-This-World! You'll receive instant access as soon as you register and you'll have membership for the entire 6-month program!
14) Action Calls ($1,297 value)
Action calls are 2-minute voicemails sent directly to your phone.
As an in6months.com client, you will receive these calls of motivation, encouragement and inspiration.
15) E-Coaching ($1,297 value)
Unlimited e-coaching is available, too! Can't make the call-in hours? No problem, just submit your question to Khama via e-mail Monday-Friday and you'll receive a response within 24-48 business hours (your name will be kept anonymous and the answer will be posted in the Facebook Group!
16) Text-Coaching ($1,297 value)
You'll receive client-only text messages! On a regular basis, you'll receive a valuable business tip with a simple, yet effective action step. Clients love receiving their in6months.com text message booster shots.
17) Accountability Check-Ups ($2,995 value)
Accountability is big with in6months.com. To ensure your success, accountability check-ups are a welcomed mandatory element of the program. Learning gets you started, but it's the implementation that will give you the results you are looking for. So our staff has regular built in check-up appointments – via email, text and phone calls.
18) Access to Khama's Vendor List ($2,995 value)
To save you years of frustration and tons of money Khama will give you access to her recommended vendors. Keep in mind, Khama only works with the best – and you'll have contact info to – her toll-free 800#, her on-line calendar, her email helpserve company, her text and phone blast service, and much more!!! You'll know exactly how to run your business smoothly.
19) Business Plan Template ($2,995 value)
Khama has created The Ultimate Business Planning template – just for coaches. Many clients who have struggled with a business plan, followed Khama's template and within a few short days had their plan completed – a map to follow for the next 3-5 years!

20) Phone Scripts ($2,995 value)
You will be given the exact phone scripts Khama and her team uses. These amazing tools were created by Khama and you can use, model and implement in your own business.

22) Video Review ($2,995 value)
Khama will personally review one of your videos. You may request a video review for valuable feedback and video marketing tips.
If you want to exponentially grow your coaching business – VIDEO is where it's at! During a video review you'll receive can some quick pointers to help you draw in your ideal audience. Plus Khama's secrets on how to leverage video with your other marketing strategies (email, social media, etc.)

23) Pricing Structures ($2,995 value)
Pricing can make or break your coaching business. Khama will help you determine your best pricing strategies, discounts and promotions.
Cash-flow, gross revenue and net profit are key factors in determining the wealth of your business. You'll receive help to determine where to expand your margins, while still giving great service to your clientele.

24) Discounts on Product-Line ($3,500 value)
As an in6months.com client, you will have access to client-only offers and special discounts!
25) Client-Only Contests ($4,995 value)
NEW: To reward action and progress to one or more clients, during this round of in6months.com Khama will be giving away a Beverly Hills vacation getaway worth $5,000 or more! Vacation Package includes: 5-star resort, spa treatments, gourmet meals and more!

26) The in6months.com Profit System ($4,995 value)
Upon completion of in6months.com you will have in your possession Khama's entire profit system to consistently grow your coaching practice at your own pace. Lack of clients and lack of money will never be an issue for you!
As a Client You Will Receive:
· 1:1 Coaching Sessions by Phone ($14,995 value)
· Quick Start Training ($4,995 value)
· Monthly Training Calls ($8,495 value)
· Client-Restricted Website ($8,495 value)
· Call-In Hours ($6,295 value)
· 50+ Hours of Call-In Hours Archives ($8,495 value)
· Transcripts for Call-In Hours ($8,495 value)
· Website Review ($2,995 value)
· Premier Concierge Services ($2,995 value)
· Income Tracking System ($1,995 value)
· Client-Only Facebook Group ($1,595 value)
· Action Calls ($1,297 value)
· E-Coaching ($1,297 value)
· Text-Coaching ($1,297 value)
· Accountability Check-Ups ($2,995 value)
· Access to Khama's 4-Page Vendor List ($2,995 value)
· Business Plan Template (2,995 value)
· Templates and Phone Scripts ($2,995 value)
· Video Review ($2,995 value)
· Client-Only Contests ($4,995 value)
TOTAL VALUE = OVER $100,000
Apply today –

Scholarship spots are filling up quickly!
"Coach Khama made the construct of success in coaching a reality for me. She is incredibly caring and supportive of your goals and is very intentional about making your dreams tangible. Coach Khama's coaching program was nothing short of amazing and caused explosive growth in my coaching and speaking business.
I now have several speaking engagements booked, paying between $5,000.00 – $10,000.00 EACH!
If you have a pulse, and a willingness to listen, Coach Khama will help you discover the treasure you possess, as well as the success you desire."

A.M. Williams
Siler City, North Carolina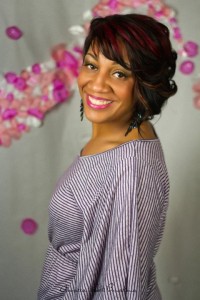 "This program changed my life! Before working with Khama, I was going in circles like a mad woman. I had no real confidence of who I was and what God truly wanted me to do. I was on a full time job that I knew was a dead end for me. I was tired of not living out my purpose and doing what God created me to be. I wanted to spend more time with my family!
Since being a part of the in6months.com program I have been consistently generating new leads for my business and I'M ATTRACTING CLIENTS EVERY SINGLE DAY!
This program is life changing! Just do what Khama tells you to do and I promise you will see results! Khama is an awesome coach with a passion to see people have amazing success. I am so honored to have been trained by such a passionate leader."
Keysha Bass
Renton, Washington
"When I was a newly trained life coach, I had coaching skills, but needed the business skills to get my business off the ground. I was blessed to find Khama Anku and her In Six Months Program. Within the first month of working with her, I had the mindset preparation and key business skills to successfully launch my business and sign up clients as a Christian Life Coach!
Within the 2nd month of in6months.com, I secured my first six clients in my own 6 month coaching program, using the skills I learned from Khama. She not only teaches the essential steps to gain clients, but she openly shares her resources and demonstrates how to put a system in place to consistently grow your business over time. She's smart and caring, with loads of business building know-how. For coaches who want to develop a powerful, winning business and marketing formula, get in touch with Khama about her in6months.com Program!"
Linda Stephens-Jones
Lorton, Virginia
Watch:

"Unlock Your Greatness & Activate Your Potential"
Watch:

"Why Your Life Is Going Nowhere"
[/headline_arial_large_left]
Watch:

"How to Stay Positive in a Negative Situation"
Watch:

"Feeling Stuck, Please Stop Doing This…"
Watch:

"Three Steps to Getting Out of a Rut"
"In the last 3 months, I made more money from coaching than I made in the last two years combined!
"Before I started Khama's in6months.com program, I was a part-time coach just barely making enough money from my business to meet my expenses. I knew that I wanted to expand my business into a full-time practice, but this felt like a fantasy until I started working Khama. I knew I was a great coach, but I was unclear about my business goals, and did not have a clue on how to market and attract my ideal clients. I priced my services too low, and was working too hard for the results I was getting.
In the last 3 months, I made more money from coaching than I made in the last two years combined – thanks to what I learned from Khama about marketing, client acquisition and how to make my coaching business flourish. I have a new pricing structure that is attracting long-term clients who pay up front for a year's worth of coaching. I'm moving into full-time coaching and I feel excited, grateful, confident and well-prepared.
Khama is very knowledgeable about what WORKS for building a successful program. And she is SO generous in sharing what she knows. For instance, she provides templates for contracts, scripts, and almost any kind of resource I needed to create for my business.
As a result of what I've learned from Khama, I really know how to attract and get the clients that are perfect for my business. I learned the value of treating my clients like GOLD, and serving them really well. Khama's encouraging and cares deeply about me and my success – and that of all her clients. Joining in6months.com has been one of the best decisions I've ever made."
Carrie Doubts
Fairfield, Ohio
"If you look up the word "Over-Deliver" in the dictionary you will see a picture of Khama! From her Content Rich and High Quality Products to her Intensive, Value Driven 1 on 1 and Group Coaching Sessions, Khama lays it all out on a Silver Platter with Absolutely ZERO Hype and NO Guesswork to be done!
Since being in the program, I've learned how to EASILY attract and secure IDEAL PAYING CLIENTS into my new home-based coaching & mentoring business!!!
GOD is Truly using her in a Major Way!"
Marquel Russell
Atlanta, Georgia


"With in6months.com, Khama puts the idea of over-delivering what she promises on steroids!
When I first checked out her Saturday teleseminar (www.10kcall.com), I received a ton of practical information that I could use right away. At the time, it seemed strange to me that someone would share so much valuable information for free. That free teleseminar convinced me that I needed to be working with Khama.
For me, the over-delivery game-changer happened during my first coaching call. Khama opened my eyes to the possibility of actually building a business directly on my passion rather than continuing to waste time and money on projects to help me get ready to get started.
That initial conversation alone was more valuable to me than ANY investment I made in my business or personal development up to that point.
After that first call, the consistent over delivery of what was promised became very obvious. In addition to the one-on-one coaching calls and training calls, I received priceless insights during free call in hours, unscheduled "just checking in" calls from Khama and email coaching. I received a lot of value from the coaching questions from other clients that Khama shares with the private Facebook group. Khama doesn't just recommend what I should do and let it go at that. She always makes sure I understand why she is coaching me to take a particular course of action. The fact that she often shares her experiences of learning the hard way is priceless!
My situation required more than marketing for more clients. I was building an entirely new business model to certify coaches in a niche market. I did not really know what support I would need. Fortunately clients of in6months.com receive unbelievable discounts on DVD products, incredible promotional opportunities, and a 4-page vendors list that made putting everything together so much easier.
Within 2 months of in6months.com, I went from ground zero to a 25% full schedule in my coaching practice!
Today my curriculum is in place, training modules are recorded, and students have been consistently enrolling!
I know that anyone who joins the in6months.com will be thrilled by how much more they actually receive in the program than what they expect when they sign-up!"
The Three Biggest Benefits of in6months.com:
1) The amount of TIME you will save!
2) The amount of MONEY you will make!
3) The amount of HAPPINESS you will experience!
You'll be able to devote more time and money to your favorite charity!
You'll have more time and money to nourish your mind, body and spirit with proper rest and relaxation!
You'll have the ability to co-create extreme results for your clients!
You'll have more time with family!
Here is a picture of me with my Dad and three adorable nephews in Ghana – what a blast! (Psst. I only worked about 10 hours over the course of the 3 weeks while I was vacationing!)
Here is a picture of me with my brother! He came for a visit and I was able to take off to spend quality time with my baby bro
You'll have more time for fun!
Here is a picture of me poolside in Maui! I took a week-long trip for a girls vacation last October.
(Everything was top notch! Exclusive resort accommodations, daily maid service, great food and lots of fun!)
On the left, pic from my room at the resort. Center, the GORGEOUS beach (just a 5 second walk from the resort pool) and a pic of the Haleakala Sunrise, and on the right, beautiful pic while sightseeing! Heaven on earth…
Here is a picture of me with my good friend. Treated him to a nice dinner for his birthday.
Here is a picture of me with my client Roger and JERMAINE JACKSON (Yes, Michael Jackson's Brother!). Jermaine and I are good friends. Okay…we just met that day on Rodeo Drive. LOL!
Here's a photo of me as a guest on a Chicago Radio Station! When you do what you love, even work is play
Here's a photo of me with Kobe at a Lakers Game, it's a cut out. But it's still Kobe
Here's a photo of me out with the girls – stretch limo and 3 Hollywood Night Clubs!
I love going shooting at the LA gun range. Quite a rush!
You'll have more revenue to invest in your business
Here's a box of in6months.com postcards I ship to prospective clients worldwide! When you increase your business, you have more capital to acquire new clients. Although 90% of my marketing is on-line, it's wise to spend 10% or so on off-line. *You'll really stand out when you send real mail!
Here are a few of my Success Coaches on the team – ready to take you to the top!
Frequently Asked Questions
QUESTION #1: I want IN, but I still need to update my website, change my autoresponders, re-do my e-book, etc. Should I grab a scholarship now or wait?
ANSWER: GO FOR IT. Nothing else MOVES a person into action (gets their ducks in a row), like stepping up to an opportunity that will take him/her to the next level! Plus, spots are filling quickly! And there is no guarantee In6Months.com Scholarships will be offered again! So, apply for a spot now, please CLICK HERE.
QUESTION #2: I'm torn. I REALLY want to build my business, but I'm scared! I have fear of success, fear of failure, fear of rejection, fear of the unknown and/or fear of overwhelm. Should I still get a scholarships?
ANSWER: YES! You are EXACTLY who this program was created for. There are TOO many people in this world with a calling that can not only help the world, but also make you a good living, but are stopped dead in their tracks because of fear. You'll notice, step #2 "Mindset Prep" is where we 1) Identify 2) Extract and 3) Replace your limiting beliefs, fears and excuses! Don't go ANOTHER year in fear! Spots are filling quickly and there is no guarantee In6Months.com Scholarships will be offered again! So, apply for a spot now, please CLICK HERE.

QUESTION #3: I want IN, but I'm not sure if I'll really be able to grow my business?
ANSWER: Well, there are no guarantees in life – except for death and taxes. But I will say, with in6months.com I have a 100% SUCCESS RATE minus the people who simply did not follow my directions. So, as long as you aren't one of those, "I'll do it my way, even though my way doesn't work" types – you'll get results! Spots are filling quickly and In6Months.com Scholarships may not be offered again! So, apply for a spot now, please CLICK HERE.
QUESTION #4: I want IN, I've done things like this before and I've always felt like I was an "island unto myself". How will this be different??
ANSWER: You won't be left in the dark to fend for yourself or feel like you are an "island unto yourself". As you can see from the list of what's included, you will receive so much support, direction and guidance. So, apply for a spot now, please CLICK HERE.

QUESTION #5: Everytime I try to make money as a coach, I enroll in a coaching program, I learn a lot, but I'm always in the same place financially. Will this program really increase my income as a coach?
ANSWER: YES! This is the REAL DEAL. It is a comprehensive ACTION oriented program. You will learn, but more importantly you will take the RIGHT ACTIONS to make real money! So, reserve your spot now, please CLICK HERE.
QUESTION #6: So what's the catch? Other coaches are charging an arm and a leg giving about a 10th of what you are offering?
ANSWER: I have worked hard AND I am very blessed. So I want to share these secrets I have discovered along the way on my own path to success with other coaches. I just ask that you DO something and take ACTION. I'll tell you exactly what to do, you just have to do it. You'll have to go through a pre-screening phone interview to be accepted into the program, and you will receive the simple requirements to plug into this amazing system. So, reserve your spot now, please CLICK HERE.
QUESTION #7: Is it really that simple? I just follow your directions and I'll get results?
ANSWER: Coaching is not just a business, it's a science. With the correct formula, you will succeed. If you have been failing, I guarantee one of three things has been an issue. 1) You do not have a formula at all – you have been haphazardly throwing things together, hoping something will work OR 2) You have an incorrect formula – someone may have given you completely false information, so you are doing the work, but not producing results OR 3) You have an incomplete formula. So, reserve your spot now, please CLICK HERE.
Enroll now

Spots are very limited!
"Khama is an extremely gifted life and business coach. Her work is done with a high level of integrity and respect.
Her expertise and knowledge is extensive and easy to implement for quick results. She has been excellent at pin-pointing solutions for my business while still illustrating a high level of compassion and professionalism beyond what was expected. She has truly been a blessing in my life, and her structured program called In6Months.com has changed the direction of my business in a short period of time. You can not work with Khama without finding out that she has a huge heart and an inspiring love for God. I respect her greatly, and highly recommend her to anyone who wants someone to help them change their life in a short period of time."
Candys Houfburg
Bothell, WA
"Since becoming an in6months.com client, I attracted 9 ideal clients (premiere business owners in Houston) in TWO WEEKS, my fanpage grew to 4321, I launched a membership coaching program AND I have been chosen by Award Winning Producer, Tracey Edmonds & B.E.T Founder, Bob Johnson as one of their Alright TV Vloggers! My segments take you on a 12 step journey each week of achieving success with Work-Life-Balance or Harmony!
And, by Khama's instruction, I wrote and recorded my affirmations (The Ultimate Vision). I listen to them everyday & they are now apart of me, driving my actions daily! I have been implementing what Khama Anku says, her voice has been in my ear the whole way! Thanks Khama!!!
Kachelle Kelly
Pearland, Texas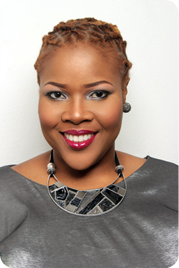 "Within the first two months of being in in6months.com, I signed my first 6 month client for training and consultancy services for an international agency! The monthly retainer was just shy of my desired monthly income in my vision – AFTER I changed it to more!! Prior to signing on this client, I had 1:1 coaching with Khama and cleared the internal clutter that had hindered my belief in my own success. I comfortably increased my rates and described my abilities to competently execute the project with ease. Before that coaching with Khama, I did not believe that I could charge top dollar, be accepted and supported by ideal clients, much less attract international clients.
Khama's tough love approach has challenged me to expand my thinking and vision, face my fears and release them, increase my clarity and confidence, and now I have signed new ideal clients, launched my website, created a strategy to launch my business internationally, released weight through eating clean, and improve my overall well-being and outlook. This has been an answer to prayer!"
Simmone Bowe
Abaco, Bahamas

"Since connecting with Khama Anku's in6months.com, my husband and I have seen our business expand tremendously. Last month alone we added 12 new people to our growing organization. Over the past few months all of our meetings have grown to where there is standing room only! We also expanded our business into a 4th country. Thanks to Khama we have been able to identify where we need to focus using her laser focusing technique. Her step by step teaching methods are simple yet highly effective. Because of her we speak our goals into existence everyday, our weaknesses are now strengthened and our bank account is growing!

Thanks Khama. You transformed our business and our lives!"
Neil & Penny Joseph
Antigua, West Indies

Shopping at the Grove in Los Angeles, just had to stop and take a pic of my Rolls Royce.

"Khama Anku is one of those rare individuals that just make you become the best person you can be. With a combination of heart, integrity and compassion for others, she has been my life coach for the last two years. She has given me guidance and direction in my personal and professional life and now I have achieved great results in both my business ventures. I thank her deeply and recommend her to all that seek a qualified life coach."
Roger Silvera
Tampa, FL

"I would highly recommend that you get in www.In6Months.com! Khama taught me how to properly structure my coaching program, how to market myself, create videos, and SECURE IDEAL PAYING clients – within the first 30 days! My biz is SOARING and my confidence is OFF THE CHARTS!!! Khama is fun-loving, focused and truly committed to her client's success, she even includes 1:1 coaching in her programs – so you get all of the support and accountability you need!! Go apply RIGHT NOW! Trust me, you will not regret it! www.in6months.com"
Carla Armstrong
Baltimore, MD
"Thank you so much Khama for your loving support and wealth of knowledge. My life and business has been so blessed by your www.In6months.com coaching program.
I went from NO clients to PAYING clients. My level of clarity and confidence has skyrocketed. I'm so grateful that I have you as my coach."
Lou Ann Kent
Spring, Texas

"Within the 1st month of in6months.com, I closed 3 clients in ONE WEEK for a revenue totaling $3,700!! I nearly doubled my monthly income! I also received a check for a profit-share, a check for commissions for sales on a collaboration book I have on Amazon! AND, I also got approached by a client to become the lead partner in her business.
Khama has helped me get laser focused in my vision, my planning and my activities. She gives simple tips that, if you do them, really work, in big ways! Thanks, Khama"
Dortha Hise
Folsom, California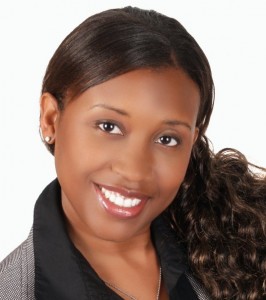 "Since being in the In6months.com program, I have gone from lack of clarity to absolute focus and moving forward in my business. Before this program, I was stretching myself way too thin and only making sporadic progress.
Khama has helped me gain insight into my blind spots and what's been holding me back. Now, I'm stepping out boldly and doing what I am great at. Thanks Khama Anku! Revenue is flowing again!"
Shanshera Quinn
Seffner, Florida


"I have had the pleasure of working with Khama Anku as my business coach through SpiritualPhysique.com Life Coaching. Khama masterfully employs spiritual insight, wisdom, and passion to effectively equip and empower her clients. As a direct and instant result of her influence, my company has soared to new levels of success which were once a mere wish! I am thoroughly convinced that Khama's high energy is infectious, her work ethics are impeccable, and her coaching programs are ingenious! I highly recommend her services to take you to next level of your greatness!"
Myles W. Miller
Detroit, MI

"Plugging into Khama's video trainings and everything that she has, helped me launch my business. No More Making Excuses that I don't have enough content. God said use the content, wisdom and experiences that are in you. Be yourself. Within 3 weeks – I got 32 new subscribers, launched my monthly coaching club, received 2 sign ups and obtained 3 NEW CLIENTS. So I just want to encourage you all to stay plugged in, do exactly what Khama says, grab every training she has, IMPLEMENT it and you'll begin to see your vision manifest. Thanks Khama"
LaKeisha Hankins
Roswell, Georgia
"To be quite frank, when I was considering taking Khama on as my coach I was a bit suspicious. I thought, How wise could she be, at her age? Could she really assist me in unleashing my healer and leader? Is this a good use of my time and energy? I decided to venture forth and see. Well, I give thanks that I didn't allow my inner critic to decide for me and deny me a life altering experience. Hadn't I'd prayed for a coach who would hold me accountable and not coddle me? Well, God answered my prayer when He directed me to Khama through a dear friend. Khama is insightful and direct. And yet, she's one of the most loving and generous professionals that I've ever met. What inspires me even more than Khama's powerful coaching is her absolutely divine example of what is possible for us when we believe in ourselves and God. One day, while watching one of Khama's content-rich DVDs I got it: I don't have to be perfect to be powerful. And I don't have to have "it all together" to be ready to serve and make a difference. I'm having breakthrough after breakthrough! I give thanks."
DeBora M. Ricks
Baltimore, Maryland

"I was so blessed to be guided to Khama at Spiritual Physique. I have come across many coaches, but something very unique and special hit me about Khama. She is open, authentic and beautiful hearted. Her energy and enthusiasm is contagious and she fills you with hope, joy and belief in yourself and your desire to achieve your goals. Her patience, love and compassion is enormous and she really walks her talk. Khama is a blessing to this world, a beacon of light, to which I have great respect and love for. I urge you to follow this shining, bright example if you wish you improve any area of your life. Truly magnificent. Thank you Khama for remembering who you are and helping others to do the same…..we are lighting up this beautiful world!"
Leah Thomas
Poole, United Kingdom
"Khama is a warm and generous lady, who has created a unique community across the world with her www.in6months.com coaching program. Her course is content rich, and full of learnings. She has pushed me out of my comfort zone, and within the first 2 months of working with Khama – I completed my ebook "Supreme Confidence in 7 Days" as well as a 90-day Confidence Coaching program. I also created my first 3-day retreat set in the lush Champneys Springs resort. Khama has also coached me to record interviews, which have been great for spreading my message to new customers. Highly recommended."
Gabby Mottershed
Manchester, United Kingdom
"Khama is a passionate and motivated Life Coach with a strong drive towards helping other coaching practices. She creates opportunities for people to effectively reach a large audience with a goal of helping individuals achieve their goals and dreams to improve their lives or business. My experience with Khama is that she has tremendous follow through and an excitement which is contagious! I highly recommend working with Khama in whatever capacity you require."
Katie Meilleur
Toronto, Canada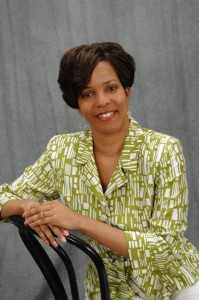 "Khama is an excellent coach that has such great passion and experience in assisting her clients reach their highest potential. She not only will coach you along to assist you in your vision, but she will also provide a platform to expose you to an additional client base. She will provide you with strategies to build your business step-by-step with her monthly calls. She's truly an expert!"
Stephanie McKenny
Columbia, South Carolina
"Before becoming one of Khama's Elite Clients, I was not maintaining my deadlines and needed accountability. Khama's firm, but loving coaching has not only taught me how to keep my deadlines, but has helped me accomplish BIG goals – such as launching my own life coaching company! Khama has supported me in many ways, including: helping me increase my faith, get over my excuses, follow my passion, stay organized and step into the life I have always wanted."
Christina Indar
Tampa, FL
"If you're looking to catapult your business to the next level, if you're looking to remove the barriers in your life that are not serving you. Khama will absolutely help you do that! I found Khama on-line, and for a long time she was my "virtual mentor" – following her videos and teachings. Then, when the opportunity came around for me to coach with her, to be personally mentored one-on-one… I jumped on it!!! My business has been going vertical ever since. Khama has really been able to give me the blueprint on exactly which strategies and methods work best for me (my personality type and how I work) to help my business. I'm so grateful to her! She's been a blessing to me in my life!"
Yvar Belotte
Tampa, FL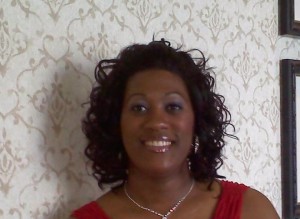 "Since starting the In6months program with Khama Anku I have accomplished a lot of goals in just 2 weeks!!! I updated my website, recorded an inspirational message on soundcloud, and recorded a video for my website and youtube! This is an amazing experience because I have gained the confidence I need to move my business forward!!!"
Sherress Hicks
Suffolk, Virginia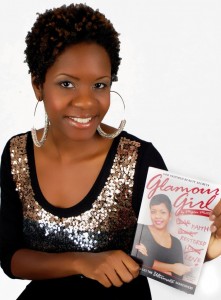 "Thank you for being in my life Khama! You are truly a God send! You helped me organize & formulate the vision that God gave me in 2009 and you have encouraged me to birth, "The Glamour Girl: How To Get The Ultimate Makeover."
Megan Mottley
Memphis, TN
"Khama as a person and along with her coaching has totally inspired me and uplifted me in my life! I have also been much more aware of my thoughts, more focused on only what I want, and have increased my faith that good things are coming even if I don't see them yet (instead of worrying and being impatient). I feel more fearless, grateful and excited for the future! Things are happening much faster than ever before! I am a Los Angeles based Make-Up Artist and my income raised within the first 2 weeks of working with Khama! I wanted more income and I am getting booked up effortlessly everyday! And within the first month of being in www.In6Months.com: #1) I've had a goal to being flown around the world to travel more and for work, I got booked a few days ago on a film & I am being flown out to NYC next month for 8 days!! #2) I held an event with a friend/business partner last week, we organized everything that had a great turn out. I didn't feel nervous or shy of speaking in front of a big group of women (which used to scare the hell out of me!) #3) I was recently hired to work at a big amazing motivational workshop in November & some other exciting speaking opportunities are coming into my life where I have been asked to speaking at another women's workshops. I feel more confident in myself and my business! #4) When I started working with Khama and in my goals I kept affirming that I had a nice, professional new car that came easily, fast and effortlessly! Then suddenly I crashed my car, totaling it! (Not the way I had planned for this change but the universe works in mysterious ways! lol) Then within 1 week I got an amazing deal and have a new Prius that I found on a lot within 2 miles of where I live!! It all happened so fast & easily!! #5) I have also noticed massive improvements in my personal dating life! I am more honest and speak up and ask for what I want, before I was to scared to say what I really wanted or let my guard down/let other people in! I feel so many other things starting to shift and I cant wait to keep ticking more goals off my list!! Khama, Thank you so much for your amazing support and encouragement!"
Phoebe Dawson
Los Angeles, CA

"As a result of participating in Khama Anku's www.In6months.com program I have increased the productivity of my business and personal life. Khama requires you to be the best you can be. Under no circumstances does she except excuses. She holds you accountable for putting in the work so that YOU can live the life that YOU were put here to live. Working with Khama I guarantee you will experience a breakthrough. The following list of productivity changes are a direct result of working with Khama:
1. By simply speaking my vision into existence I have attached more organizations and individuals that are willing and ready to work with me. These organizations and individuals know my value and worth and have reached out to me to provide them with services to meet their needs.
2. By uploading more videos to various social media outlets such as Face Book, Twitter and YouTube I have contracted clients for my coaching program.
3. To experience further growth to meet the needs of educators all over the world. I have created a radio show on Blog Talk Radio titled "The Essence of Education Café".
4. By getting rid of unnecessary stuff (i.e. The papers that have been in your file cabinet for 5 years that you say if you throw them away you will need the documents for a project, but for the last 5 years you have not needed the documents for any project. The people in your life that are weighing you down because their vision and plan is not in alignment with your vision, goals and objectives etc…etc…) I have minimized the distractions, closed chapters/books in my life so that windows/doors of opportunities present themselves. Since I have gotten rid of the unnecessary stuff I am able to acknowledge the opportunities and act on them by moving forward and living my destiny now.
Khama is to be commented on a job well done. You are a radiant beam of sunshine and your light benefits others."
Shonta Smith
St. Louis, Missouri
"My husband and I came across Khama on Facebook. We started to watch everything we could get our hands on (videos, videos, and MORE videos). I loved her no nonsense approach with the gentle touch!!!!! We spent one Sunday afternoon watching her videos and liked what we saw and heard. Shortly after that, we made the decision to invest in ourselves and equip ourselves with Khama's success tools (her "How-To" DVDs) that we needed to be successful in our endeavor to coach, train and mentor; in an efficient and successful manner. We had previously made an investment in this area, but Khama dealt with the practical aspects (what I call the nuts and bolts of the business). In the meantime, I continued to watch the videos online and started implementing some of the tips she provided. Then, I decided to enroll in Khama's in6Months.com training program because I wanted more and I knew she had the knowledge and expertise in the area that I needed.
Since becoming one of Khama's In6Months.com Clients, in less than SIX WEEKS, the following has manifested:
#1. Client Acquisition - First and foremost, I have secured NEW coaching clients effortlessly and I am continuously improving and working where I am, with what I have and improving daily. It felt so good to provide a professional contract and guidelines to my clients and not have to labor intensively over producing them (Khama's "How to Fill Your Life Coaching Practice with Ideal Clients – Fast" DVD includes all of the templates, contracts, etc to start a new client).
#2. Speaking Engagements – I have partnered with another financial expert for a live event in Greensboro, NC. Talk about confidence and passion. I realized that once you have a focused vision you can actually see the doors that God has already opened for you. Now! An interesting note here is that I acquired a client out of this venture! I truly believe that the content rich marketing Khama taught me to include weekly teleseminars, testimonials, etc., had a lot to do with converting this person from a potential client into a paying client.
#3. Developed Website - My partner (husband) and I were shopping around to get assistance with the development of our website. Well, after hearing Khama say, "work with what you have, where you are". My hubby decided to take on this task and he has done a marvelous job.
#4. Weekly Teleconferences – Hosting a teleconference was already part of what I offered. But after listening to Khama talk about consistency, we made the necessary adjustments and started to host the teleseminars on a weekly basis.
#5. Video blogging – This was a big step for me. Khama's coaching help me to realize how important this step is in our business, therefore, off I went to venture out into the area of video blogging and got over myself and the anxiety about doing them.
#6. Developed Vision - I became more focused. Although I had the knowledge of developing a vision (goals) and had done it in the past and was successful at accomplishing what I had set out to do. I had not developed a vision in a long time. Therefore, some stuff (not so good stuff) started to creep back into my life and my mind. The development of the 6 month vision was a kick in the pants to wake up and re ap the harvest God has promised me. I love it! The development of my vision has helped me to gain confidence, move past my fears and eliminate time wasters in my life. Whatever is not in line of what I am calling into my life has no room in my life.
Khama has beautifully provided and continues to provide a road map for the success of our business. A coaching session with Khama will put your brain to work overtime (even while you sleep :-D). I love it, I am being stretched!!!!!!!! We are truly blessed to have connected with her."
Natalia Fisher-Jackson
Durham, North Carolina
Here I am with my nephew, Elijah Anku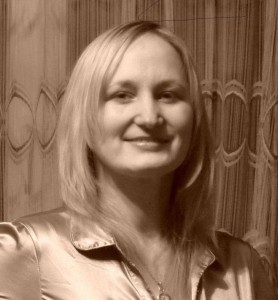 Since I joined the program, I have seen an EXPLOSIVE GROWTH FINANCIALLY and also in my sense of certainty. The program sparked my creativity for new programs including the one of a kind 3-Day Immersion Turnaround Home Retreat and my Top Performer Bootcamp Scholarship Program. Khama's program structure is powerful and makes it easy to move forward on a consistent basis. Khama's small yet effective tips and tricks make a huge difference.
Khama's coaching has made it easier for me to make more revenue and be more consistent!!!
Claudia AlmaLatina Baier
London, UK

"Since becoming a client in Khama's www.In6months.com coaching program, I have grown much more in my personal life as well as my business. Before Khama, I didn't have a vision written down on paper or even a business plan.
Since being in the program, I have accomplished the following:
#1) I have been given a $5,000 budget approval by the Urban Ministry of Birmingham, AL to facilitate classes through The Cancer Project (PCRM.org) as a Food for Life Diabetes Program Facilitator and Cooking Instructor.
#2) I have booked Speaking Engagements! One of my goals is to speak. And in one day, I was asked by TWO organizations to speak to the community and to educators on health and nutrition!
#3) I have booked a raw food catering job!
#4) I will be speaking to the diabetes educators' community in Birmingham on why a plant-based diet has been proven to prevent or reverse the symptoms of diabetes.
#5) I have been very successful at selling my raw food products at local farmers markets, and I also receive orders to prepare raw foods to customers.
#6) I have JV'd with another health coach to launch a new diabetes program that is plant-based. The program is called Blood Sugar Breakthrough: 8 Weeks to Better Blood Sugar Control.
#7) I will be launching my new weight loss group program…90 Days to a Whittled Waist and Longer Life
#8) And because of making some marketing strategy changes Khama suggested, I am more focused and effective! My open rate for my newsletter has increased as well as the numbers of signups for my newsletter, and I am getting people on my calendar.
Since being in www.In6Months.com, I have seen a shift in my life, my confidence, and in my business. I am seeing many of my goals manifesting! I appreciate you Khama for your openness and wonderful high spirit and your unconditional love to teach, to guide, to promote and to empower your clients to their fullest potential. It's because of you and your direction, I have been able to move past many fears."
Sandra Everett
Pinson, Alabama

"Khama Anku's strategy for my business is working! Before joining the in6months.com program, I was stressed because I didn't have a proper business or marketing plan. Now, I am organized and don't feel stressed about marketing my business. I'm not doing 100 things, I'm just keeping it simple and getting results! Since partering with Khama…
#1) I have been interviewed on several radio shows.
#2) I have received guest blog post opportunities.
#3) I have received speaker opportunities.
#4) I have created two joint ventures with similar organizations to expand my reach to my target market.
#5) Four organizations who provide services to my target market have reached out to me to promote my business to their customers.
#6) I created a media kit (which a school in New York requested to see for a potential contract for my services).
#7) I created an introduction video describing my personal story and services (uploaded to linkedin, twitter and facebook).
#8) I will be featured in a magazine this month!
#9) I have more time for myself, family, and friends. I have my weekends back! None of this would be possible without Khama helping me to get a clear plan.
It is amazing how following Khama's directions can equal success! If you do what she tells you to do, it works!
Khama Anku is that coach who will encourage you and push you to your greatest self! Join her program today! Thanks Khama for your great insight and instruction!"
Ashley Hill
Cincinnati, OH

Here I am in Ghana with one of my nephews, Vinyo Anku
P.S.I know that this will be some of the most effective marketing and sales education dollars you will ever spend to grow your business. And I promise, my team and I will give you 5-star treatment.
Now is your chance to quantum leap over many difficult years of trial and error and thousands of dollars thrown down the drain. ​I hope to see you in the program, it will save you years of spinning your wheels! I'll give you all of my secrets and we'll have a blast!!!
About Coach Khama
Khama is a 6-figure life and business coach based in Los Angeles, CA. She's been in business for 17 years, full-time for the last 10 years. She and her team run a successful, global coaching business. You can visit her website at KhamaAnku.com as well as sign up for her FREE Saturday business training at 10kcall.com and her FREE spiritual equipping call TuesdayNightCall.com
This Special Offer Ends Soon​.