Coach Khama – Founder
Coach Jill – Success Coach
Would you like to make a living – doing what you love?
Would you like to work from the comfort of your home?
Would you like to have a successful coaching business?
Khama and her team of International Certified Success Coaches mentor clients from all over the world to show them the path to ultimate prosperity, time freedom & how they can do what they love, profitably! Khama has created this one-of-a kind program to combine the best of ALL worlds – 1:1 private coaching, group training, accountability tracking systems, exquisite client support and much more!
My name is Jill Bosman and I completed a vigorous Coach Training & Certification Program. I am one of Khama's Success Coaches that conducts the 1:1 coaching component of the program.
If you are sick and tired of being sick and tired, living paycheck-to-paycheck, working in a job you don't like and dreaming about your dream life instead of living it OR if you work for yourself as a Coach and love what you do, but are barely making ends meet – please read the detailed information below and reserve your spot for this exclusive program.
In this six month coaching & mentoring program, we unfold every single detail, technique and strategy that Khama used to created her successful and thriving global Coaching Business…
Enjoy…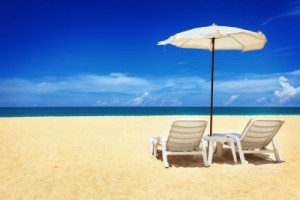 This very limited opportunity is by far the most powerful mentoring program you'll find to skyrocket your Coaching Business! It is a high-end, structured program, specifically tailored for the "no-excuses, let's do this, I'm ready" type of client! If that sounds like you, please read on and be sure to watch all of my videos and click the button to schedule a pre-screening call with me for a chance to receive a valuable scholarship.
The program includes six content-rich modules to walk you through a simple, step-by-step process to build your Coaching Business. You will receive the perfect amount of support, accountability and direction! As my client, I will be your personal Success Coach, ensuring you get results.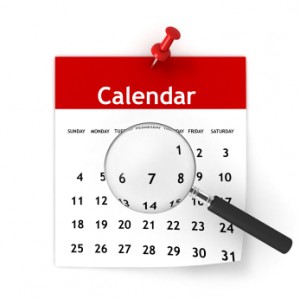 "Where there is no vision, the people perish" (Proverbs 29:18)
In this session, I will help you sculpt your ultimate vision. This first step is not only fun, it's the most important!
Clear, laser-focused visioning is essential for long-term success. This process is to envision your ideal lifestyle as well as your ideal business. This is where you decide and declare, without limits, where you'd like to be in the next 6 months.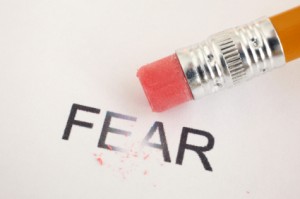 In this session, we will help you position yourself mentally for your big upleveling.
"And be not conformed to this world: but be ye transformed by the renewing of your mind" (Romans 12:2). As you step into your next phase, I will teach you how to re-wire your brain for success.
Combining brain science with the latest neurological reprogramming techniques – we will help you remove the fear, limiting beliefs, excuses and other toxic build-up that has been causing you to play small, sabotage and settle for less than you deserve.
This powerful session is a deep neuro-network reconfiguration in your brain – on the conscious and subconscious levels (using the principle of neuroplasticity), so the "I keep getting in my own way" STOPS!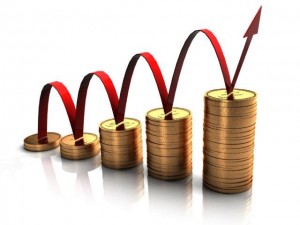 In this session, we will fine-tune your business plan.
To generate consistent cash flow, a properly crafted business plan is a must! "Write the vision, and make it plain" (Habakkuk 2:2). It does not say, "talk about, dream about or think about the vision" – it says write the vision!
The more streamline your plan – the more effective and powerful you become. Your business plan is your flashlight. It's your compass. It's your GPS system. It's your power source.
In this business development strategy session, we will help you select the most sensible business model for your goals that will yield the highest profit and personal satisfaction. Sometimes a Coach's plan to profits is long and difficult. The in6months.com team and I will show you the shortest way to your cash. When you're in your business, often times you can't see the forest for the trees. In this session, you'll get clarity to your steps to success.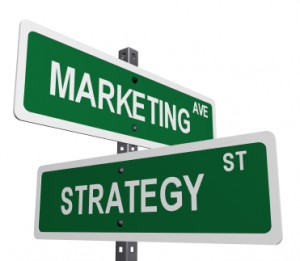 In this session, the team and I will "peel back the curtain" and show you the in6months.com profit-pulling, client-securing, sales and marketing action plan.
Do you know the business equation of success?
It's – 10% Content + 20% Presentation + 70% EXPOSURE!
In other words, 70% of your income is derived from the amount of exposure, promotion and marketing you do! Now, the key is not just marketing, but EFFECTIVE MARKETING (marketing that converts into real money!)
You can be a great Coach and have a website with all of the bells and whistles – but if nobody knows who you are – you will struggle! We don't want that to happen to you, now do we?
So to make it easy, the in6months.com team will help you create a world-class plan – with all the things you love to do, and nothing that you don't! Even more, most of the strategies are no cost or low-cost, yet produce extraordinary & immediate results!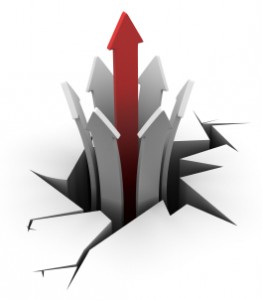 In this session, Khama and her team will teach you step-by-step the fastest and easiest way to a sale. With increased skills in client acquisition, your closing ratios will skyrocket! If you know what you do is needed in the world, this means more changed lives as well as more money in your bank account!
The exchange of products and services for cash is an art, therefore, mastering the art of selling is a key component to your success. The second part of effective marketing (the first part being exposure) is closing the sale – moving someone from a non-paying prospect to a paying client – quickly. This is a skill and once you learn it, money will never be an issue for you!
In this session, the team and I will teach you the winning formula for passive income streams. The definition of passive income is: an income received on a regular basis, with little effort required to maintain it.
Khama's "multiplier effect" is a process to create additional revenue streams from your existing Coaching Business. You will learn simple ways to expand your impact in the world, while making money while you sleep. This method is the easiest way to rapidly grow your business.
1) 1:1 Coaching Calls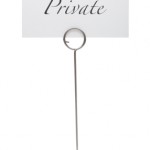 You will have 1:1 calls with me as your Success Coach. Too many people sign up for coaching programs, get lost in the herd and end up more confused than when they started. "More information, but no direct access to a coach" is a recipe for disaster! Not so with Khama's In6Months.com!
As an Elite Client, you will have the entry code to my on-line scheduler and you may book your coaching calls at times that are convenient for you. Every month, simply open up my calendar and select an available time slot. You will receive an email confirmation. Then, the day and time of your session – just dial my 800#, key in your private access code and you're connected! All sessions are conducted by phone. International Clients are welcome!

2) Quick Start Training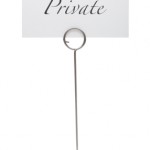 Immediately upon registration, I will conduct the Quick Start Training & Goal Setting System so you can "hit the ground running". To jump start your motivation and focus, you and I will clarify your desired results. Many programs tell you what to do without first asking you to clarify what you want. We're different, we want to help you grow your ideal Coaching Business and overall lifestyle, the way you want it to be.
3) Monthly Training Modules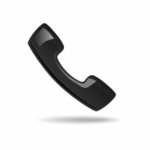 During the entire 6-month program, you will receive access to powerful, content-rich 60-90 minute Training Modules hosted by Khama based on the topic of the month (from the 6 aforementioned modules). The in6months.com curriculum consists of proven, structured teachings that are known to save Coaches years of pain, frustration and struggle.
4) Access to the Client-Restricted Website
A client restricted site has been developed to support you. You'll receive a username and password for 24/7 access to plug into the in6months.com system.
5) Q&A Call-In Hours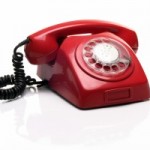 Dial in to Khama's call-in hours for on-the-spot laser phone coaching – in between your training calls. There aren't any appointments, it's first come/first served – but her schedule is clear during these designated times – just for you! During our LIVE Q&A Calls, ​you will be on the phone with Khama. You can ask questions about your business, or even about challenges in your personal life that are impacting your business (as we all know, everything is interconnected).
This is an exclusive bonus that really provides that extra "edge" to take you straight to the top! Plus, it's always a BLAST and lots of FUN! So much can happen during open hours, be sure to dial in!
6) 50+ Hours of Call-In Hours Archives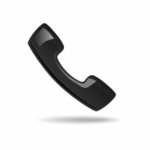 Not only will you have access to LIVE calls, you will have access to an on-line library of 50+ hours of previous in6months.com call-in hours archives! Khama's guidance and direction are priceless.
7) Transcripts for Call-In Hours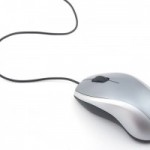 Professionally created study sheet transcripts are provided, to improve your long-term retention of the information, as well as to assist you in the implementation. You can read-along with the audio Q&A recordings.
8) Website Review
I will personally review key pages on your website – from a new visitor stand point, as well as from an experienced and successful coach stand point. Your coach will give you profit-pulling website secrets.
​Having an experienced and successful coach review your website is priceless. When you build your website, you are building it from your point of you. Naturally, you'll have a lot of blind spots.
​I will make easy-to-change suggestions (99% of the time, you do not need a new website, you just need to make simple corrections to your existing website). A valuable element to this review is an examination of your opt-in offer, process and follow-up system.

9) Premier Concierge Services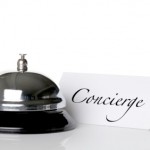 As an Client, a full-time premier concierge desk is available to you. Services include direct access to Khama's Client Relations Specialist to answer questions about your program benefits. The concierge is committed to exceeding your expectations – with exquisite service.
The concierge desk is open Monday-Friday from 10am-3pm PST.
10) Income Tracking System
We will track progress on a monthly basis – confidentially.
Simply submit your numbers (income) and I will use these reports to easily track and measure your improvement. This process is to ensure your eyes "stay on the prize" we can identify problem areas before they become catastrophes!
Systematized analytics will prevent stagnation or decline, highlight growth and also encourage celebration of progress – an essential element for continued success!
13) Client-Only Facebook Group
You'll have direct access to our private Facebook Group, just for In6Months.com Clients!
In this group, you'll find a goldmine of networking opportunities, potential JV partnerships and/or sponsorships, high-quality mastermind buddies, friends and maybe even clients! The group is a place to connect with like-minded people and receive support & encouragement. The camaraderie is Out-Of-This-World! You'll receive instant access as soon as you register and you'll have membership for the entire 6-month program!
14) Action Calls
Action calls are 2-minute voicemails from Khama sent directly to your phone.
As an in6months.com client, you will receive these calls of motivation, encouragement and inspiration.
15) E-Coaching
Unlimited e-coaching is available, too! Can't make the call-in hours? No problem, just submit your question to Khama via e-mail Monday-Friday and you'll receive a response within 24-48 business hours (your name will be kept anonymous and the answer will be posted in the Facebook Group!
16) Text-Coaching
You'll receive client-only text messages! On a regular basis, you'll receive a valuable business tip with a simple, yet effective action step. Clients love receiving their in6months.com text message booster shots.
17) Accountability Check-Ups
Accountability is big with in6months.com. To ensure your success, accountability check-ups are a welcomed mandatory element of the program. Learning gets you started, but it's the implementation that will give you the results you are looking for. So our staff has regular built in check-up appointments – via email, text and phone calls.
18) Access to Khama's Vendor List
To save you years of frustration and tons of money Khama will give you access to her recommended vendors. Keep in mind, Khama only works with the best – and you'll have contact info to – her toll-free 800#, her on-line calendar, her email company, her text and phone blast service, and much more!!! You'll know exactly how to run your Coaching Business smoothly.
19) Business Plan Template
Khama has created The Ultimate Business Planning template – just for Coaches. Many clients who have struggled with a business plan, followed Khama's template and within a few short days had their plan completed – a map to follow for the next 3-5 years!

20) Phone Scripts
You will be given the exact phone scripts the team uses. These amazing tools were created by Khama and you can use, model and implement in your own business.

22) Video Review
I will personally review one of your videos. You may request a video review for valuable feedback and video marketing tips.
If you want to exponentially grow your coaching business – VIDEO is where it's at! During a video review you'll receive can some quick pointers to help you draw in your ideal audience. Plus our secrets on how to leverage video with your other marketing strategies (email, social media, etc.)

23) Pricing Structures
Pricing can make or break your coaching business. I will help you determine your best pricing strategies, discounts and promotions.
Cash-flow, gross revenue and net profit are key factors in determining the wealth of your business. You'll receive help to determine where to expand your margins, while still giving great service to your clientele.

24) Discounts on Product-Line
As an in6months.com client, you will have access to client-only offers and special discounts!
25) Client-Only Contests
To reward action and progress we regularly host Client-Only Contests.

26) The in6months.com Profit System
Upon completion of in6months.com you will have in your possession Khama's entire profit system to consistently grow your coaching practice at your own pace. Lack of clients and lack of money will never be an issue for you!
Apply today –

Scholarship spots are filling up quickly!
Are you ready to build a rewarding and profitable Coaching Business? Coach Jill is a Certified Success Coach on my team and she loves helping her clients get clear, take action and succeed.
Click the button below to schedule your 30-minute pre-screening call for a chance to qualify for a scholarship in our Elite Coaching Program. Coach Jill is based in New Jersey and is currently accepting clients (International Clients are welcome). But, spaces are limited. So, sign up Today!



Love,
Coach Khama
CLICK HERE to sign up for a Pre-Screening Call with Coach Jill Now
© Khama Anku International, LLC
9663 Santa Monica Blvd. Suite #395
Beverly Hills, CA 90210
info@KhamaAnku.com | (888) 339-8450